ARPAST Research Database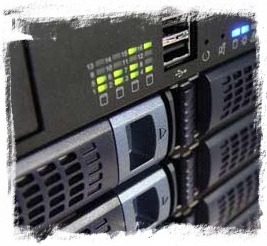 The Need
The members of ARPAST collaboratively have over 25 years of cumulative experience researching and studying paranormal and anomalous phenomenon. During this time, they have avidly listened to and researched alongside "experts" in their respective fields. Such representative emissaries as authors, skeptics, numerous paranormal research groups, and many others who have contributed knowledge and resources to the field of paranormal research.

While much has been done to capture "evidence" of paranormal phenomenon; mainstream science has wasted no time in ridiculing such "evidence" due to the lack of scientific method, control of collection, and repeatability – all of which are vital cornerstones to true scientific experimentation.

Furthermore, very few (if any) individuals in this discipline have ever attempted to create a standard method of data collection and logging in order to review any potential correlations or trends that may exist across all cases of reported phenomenon.

ARPAST researchers have many questions and theories relating to paranormal activity, specifically in regards to potentially correlatory data. Examples include:
What environmental changes (if any) occur in every case of reported activity?
Are there any potential environmental precursors to a paranormal event?
Does the event only occur in an individual's mind due to a specific recipe of neurochemistry?
Does an apparition have mass and occupy a specific space in time?
Do solar, weather, or other atmospheric patterns correlate to paranormal activity?
Can a "ghost" create or alter a weather pattern?
The Solution
ARPAST is currently collaborating with doctors, scientists, universities and other legitimate science-based organizations to build and utilize a research database whose primary function will be to warehouse standardized data collected from investigation sites.

With this project, ARPAST proposes to initiate the following:
Investigation Case Management
Standardized Data Input
Event Correlation Analysis
Statistical Trending
Geospatial Information
The research database, codenamed "SOCIUS" which is Latin for "sharing, associated, allied" is currently online and accessible to authorized entities.

If you would like to apply for an account, please click here and complete the application. Please note that database access will be provided to legitimate scientific research organizations only.

As information from this project continues to expand it will lead to additional theories to be studied as well as additional data types being collected and stored in SOCIUS. New structures are expected to be introduced as data from new experiments are conducted. Some examples include:
Geomagnetic
Solar
Atmospheric
Environmental
Signals Analysis
Thermal
Biological
Technical Details
For those who are interested in the technical aspects of the system, we would like to share some of the technical details.

The database is currently hosted on our Dual Processor Dual-Xeon Woodcrest 5140 server. The specifications of the box are as follows:
(4) 2.33GHz CPU cores
1333mhz FSB
2 x 4MB L2 Cache
2GB RAM
(2) 500GB (1 terabyte!) SATA II NCQ HDD
Operating system is currently CentOS 4, which is an enterprise-class Linux distribution providing all of the scalability and security for which Linux is highly regarded.

The research database utilizes MySQL as the primary database engine. The front-end GUI (graphical user interface) is written in PHP and is used to access the database and dynamically generate the web pages for presentation to the user.

Currently, the system is accessible via any standard web browser such as Internet Explorer (6.0+) or Firefox (1.5+); however, we are expanding browser compatibility to include mobile devices such as cellular phones and PDA's.

If you would like to apply for an account, please click here and complete the application. Please note that database access will be provided to legitimate scientific research organizations only.
---