Strict Standards: Declaration of TruetypeText::GetDescription() should be compatible with CMSModule::GetDescription($lang = 'en_US') in /home/arpasto/public_html/modules/TruetypeText/TruetypeText.module.php on line 175


Deprecated: Assigning the return value of new by reference is deprecated in /home/arpasto/public_html/modules/CMSSimplepie/libs/simplepie.inc on line 720

Deprecated: Assigning the return value of new by reference is deprecated in /home/arpasto/public_html/modules/CMSSimplepie/libs/simplepie.inc on line 1087

Deprecated: Assigning the return value of new by reference is deprecated in /home/arpasto/public_html/modules/CMSSimplepie/libs/simplepie.inc on line 1595

Deprecated: Assigning the return value of new by reference is deprecated in /home/arpasto/public_html/modules/CMSSimplepie/libs/simplepie.inc on line 1636

Deprecated: Assigning the return value of new by reference is deprecated in /home/arpasto/public_html/modules/CMSSimplepie/libs/simplepie.inc on line 1656

Deprecated: Assigning the return value of new by reference is deprecated in /home/arpasto/public_html/modules/CMSSimplepie/libs/simplepie.inc on line 1756

Deprecated: Assigning the return value of new by reference is deprecated in /home/arpasto/public_html/modules/CMSSimplepie/libs/simplepie.inc on line 1960

Deprecated: Assigning the return value of new by reference is deprecated in /home/arpasto/public_html/modules/CMSSimplepie/libs/simplepie.inc on line 2358

Deprecated: Assigning the return value of new by reference is deprecated in /home/arpasto/public_html/modules/CMSSimplepie/libs/simplepie.inc on line 2362

Deprecated: Assigning the return value of new by reference is deprecated in /home/arpasto/public_html/modules/CMSSimplepie/libs/simplepie.inc on line 2366

Deprecated: Assigning the return value of new by reference is deprecated in /home/arpasto/public_html/modules/CMSSimplepie/libs/simplepie.inc on line 2370

Deprecated: Assigning the return value of new by reference is deprecated in /home/arpasto/public_html/modules/CMSSimplepie/libs/simplepie.inc on line 2418

Deprecated: Assigning the return value of new by reference is deprecated in /home/arpasto/public_html/modules/CMSSimplepie/libs/simplepie.inc on line 2440

Deprecated: Assigning the return value of new by reference is deprecated in /home/arpasto/public_html/modules/CMSSimplepie/libs/simplepie.inc on line 2445

Deprecated: Assigning the return value of new by reference is deprecated in /home/arpasto/public_html/modules/CMSSimplepie/libs/simplepie.inc on line 2449

Deprecated: Assigning the return value of new by reference is deprecated in /home/arpasto/public_html/modules/CMSSimplepie/libs/simplepie.inc on line 2453

Deprecated: Assigning the return value of new by reference is deprecated in /home/arpasto/public_html/modules/CMSSimplepie/libs/simplepie.inc on line 2501

Deprecated: Assigning the return value of new by reference is deprecated in /home/arpasto/public_html/modules/CMSSimplepie/libs/simplepie.inc on line 2523

Deprecated: Assigning the return value of new by reference is deprecated in /home/arpasto/public_html/modules/CMSSimplepie/libs/simplepie.inc on line 2927

Deprecated: Assigning the return value of new by reference is deprecated in /home/arpasto/public_html/modules/CMSSimplepie/libs/simplepie.inc on line 2935

Deprecated: Assigning the return value of new by reference is deprecated in /home/arpasto/public_html/modules/CMSSimplepie/libs/simplepie.inc on line 2943

Deprecated: Assigning the return value of new by reference is deprecated in /home/arpasto/public_html/modules/CMSSimplepie/libs/simplepie.inc on line 2951

Deprecated: Assigning the return value of new by reference is deprecated in /home/arpasto/public_html/modules/CMSSimplepie/libs/simplepie.inc on line 2959

Deprecated: Assigning the return value of new by reference is deprecated in /home/arpasto/public_html/modules/CMSSimplepie/libs/simplepie.inc on line 3300

Deprecated: Assigning the return value of new by reference is deprecated in /home/arpasto/public_html/modules/CMSSimplepie/libs/simplepie.inc on line 3304

Deprecated: Assigning the return value of new by reference is deprecated in /home/arpasto/public_html/modules/CMSSimplepie/libs/simplepie.inc on line 3308

Deprecated: Assigning the return value of new by reference is deprecated in /home/arpasto/public_html/modules/CMSSimplepie/libs/simplepie.inc on line 3312

Deprecated: Assigning the return value of new by reference is deprecated in /home/arpasto/public_html/modules/CMSSimplepie/libs/simplepie.inc on line 3373

Deprecated: Assigning the return value of new by reference is deprecated in /home/arpasto/public_html/modules/CMSSimplepie/libs/simplepie.inc on line 3395

Deprecated: Assigning the return value of new by reference is deprecated in /home/arpasto/public_html/modules/CMSSimplepie/libs/simplepie.inc on line 3434

Deprecated: Assigning the return value of new by reference is deprecated in /home/arpasto/public_html/modules/CMSSimplepie/libs/simplepie.inc on line 3456

Deprecated: Assigning the return value of new by reference is deprecated in /home/arpasto/public_html/modules/CMSSimplepie/libs/simplepie.inc on line 3461

Deprecated: Assigning the return value of new by reference is deprecated in /home/arpasto/public_html/modules/CMSSimplepie/libs/simplepie.inc on line 3465

Deprecated: Assigning the return value of new by reference is deprecated in /home/arpasto/public_html/modules/CMSSimplepie/libs/simplepie.inc on line 3469

Deprecated: Assigning the return value of new by reference is deprecated in /home/arpasto/public_html/modules/CMSSimplepie/libs/simplepie.inc on line 3473

Deprecated: Assigning the return value of new by reference is deprecated in /home/arpasto/public_html/modules/CMSSimplepie/libs/simplepie.inc on line 3783

Deprecated: Assigning the return value of new by reference is deprecated in /home/arpasto/public_html/modules/CMSSimplepie/libs/simplepie.inc on line 3815

Deprecated: Assigning the return value of new by reference is deprecated in /home/arpasto/public_html/modules/CMSSimplepie/libs/simplepie.inc on line 3845

Deprecated: Assigning the return value of new by reference is deprecated in /home/arpasto/public_html/modules/CMSSimplepie/libs/simplepie.inc on line 3868

Deprecated: Assigning the return value of new by reference is deprecated in /home/arpasto/public_html/modules/CMSSimplepie/libs/simplepie.inc on line 3879

Deprecated: Assigning the return value of new by reference is deprecated in /home/arpasto/public_html/modules/CMSSimplepie/libs/simplepie.inc on line 3889

Deprecated: Assigning the return value of new by reference is deprecated in /home/arpasto/public_html/modules/CMSSimplepie/libs/simplepie.inc on line 3911

Deprecated: Assigning the return value of new by reference is deprecated in /home/arpasto/public_html/modules/CMSSimplepie/libs/simplepie.inc on line 3925

Deprecated: Assigning the return value of new by reference is deprecated in /home/arpasto/public_html/modules/CMSSimplepie/libs/simplepie.inc on line 3952

Deprecated: Assigning the return value of new by reference is deprecated in /home/arpasto/public_html/modules/CMSSimplepie/libs/simplepie.inc on line 3978

Deprecated: Assigning the return value of new by reference is deprecated in /home/arpasto/public_html/modules/CMSSimplepie/libs/simplepie.inc on line 4167

Deprecated: Assigning the return value of new by reference is deprecated in /home/arpasto/public_html/modules/CMSSimplepie/libs/simplepie.inc on line 4180

Deprecated: Assigning the return value of new by reference is deprecated in /home/arpasto/public_html/modules/CMSSimplepie/libs/simplepie.inc on line 4201

Deprecated: Assigning the return value of new by reference is deprecated in /home/arpasto/public_html/modules/CMSSimplepie/libs/simplepie.inc on line 4214

Deprecated: Assigning the return value of new by reference is deprecated in /home/arpasto/public_html/modules/CMSSimplepie/libs/simplepie.inc on line 4242

Deprecated: Assigning the return value of new by reference is deprecated in /home/arpasto/public_html/modules/CMSSimplepie/libs/simplepie.inc on line 4256

Deprecated: Assigning the return value of new by reference is deprecated in /home/arpasto/public_html/modules/CMSSimplepie/libs/simplepie.inc on line 4278

Deprecated: Assigning the return value of new by reference is deprecated in /home/arpasto/public_html/modules/CMSSimplepie/libs/simplepie.inc on line 4292

Deprecated: Assigning the return value of new by reference is deprecated in /home/arpasto/public_html/modules/CMSSimplepie/libs/simplepie.inc on line 4496

Deprecated: Assigning the return value of new by reference is deprecated in /home/arpasto/public_html/modules/CMSSimplepie/libs/simplepie.inc on line 4532

Deprecated: Assigning the return value of new by reference is deprecated in /home/arpasto/public_html/modules/CMSSimplepie/libs/simplepie.inc on line 4568

Deprecated: Assigning the return value of new by reference is deprecated in /home/arpasto/public_html/modules/CMSSimplepie/libs/simplepie.inc on line 4594

Deprecated: Assigning the return value of new by reference is deprecated in /home/arpasto/public_html/modules/CMSSimplepie/libs/simplepie.inc on line 4623

Deprecated: Assigning the return value of new by reference is deprecated in /home/arpasto/public_html/modules/CMSSimplepie/libs/simplepie.inc on line 4637

Deprecated: Assigning the return value of new by reference is deprecated in /home/arpasto/public_html/modules/CMSSimplepie/libs/simplepie.inc on line 4668

Deprecated: Assigning the return value of new by reference is deprecated in /home/arpasto/public_html/modules/CMSSimplepie/libs/simplepie.inc on line 4698

Deprecated: Assigning the return value of new by reference is deprecated in /home/arpasto/public_html/modules/CMSSimplepie/libs/simplepie.inc on line 4851

Deprecated: Assigning the return value of new by reference is deprecated in /home/arpasto/public_html/modules/CMSSimplepie/libs/simplepie.inc on line 4876

Deprecated: Assigning the return value of new by reference is deprecated in /home/arpasto/public_html/modules/CMSSimplepie/libs/simplepie.inc on line 4908

Deprecated: Assigning the return value of new by reference is deprecated in /home/arpasto/public_html/modules/CMSSimplepie/libs/simplepie.inc on line 4934

Deprecated: Assigning the return value of new by reference is deprecated in /home/arpasto/public_html/modules/CMSSimplepie/libs/simplepie.inc on line 4988

Deprecated: Assigning the return value of new by reference is deprecated in /home/arpasto/public_html/modules/CMSSimplepie/libs/simplepie.inc on line 5117

Deprecated: Assigning the return value of new by reference is deprecated in /home/arpasto/public_html/modules/CMSSimplepie/libs/simplepie.inc on line 5153

Deprecated: Assigning the return value of new by reference is deprecated in /home/arpasto/public_html/modules/CMSSimplepie/libs/simplepie.inc on line 5186

Deprecated: Assigning the return value of new by reference is deprecated in /home/arpasto/public_html/modules/CMSSimplepie/libs/simplepie.inc on line 5217

Deprecated: Assigning the return value of new by reference is deprecated in /home/arpasto/public_html/modules/CMSSimplepie/libs/simplepie.inc on line 5321

Deprecated: Assigning the return value of new by reference is deprecated in /home/arpasto/public_html/modules/CMSSimplepie/libs/simplepie.inc on line 5353

Deprecated: Assigning the return value of new by reference is deprecated in /home/arpasto/public_html/modules/CMSSimplepie/libs/simplepie.inc on line 5392

Deprecated: Assigning the return value of new by reference is deprecated in /home/arpasto/public_html/modules/CMSSimplepie/libs/simplepie.inc on line 5428

Deprecated: Assigning the return value of new by reference is deprecated in /home/arpasto/public_html/modules/CMSSimplepie/libs/simplepie.inc on line 5463

Deprecated: Assigning the return value of new by reference is deprecated in /home/arpasto/public_html/modules/CMSSimplepie/libs/simplepie.inc on line 5498

Deprecated: Assigning the return value of new by reference is deprecated in /home/arpasto/public_html/modules/CMSSimplepie/libs/simplepie.inc on line 5505

Deprecated: Assigning the return value of new by reference is deprecated in /home/arpasto/public_html/modules/CMSSimplepie/libs/simplepie.inc on line 5790

Deprecated: Assigning the return value of new by reference is deprecated in /home/arpasto/public_html/modules/CMSSimplepie/libs/simplepie.inc on line 5794

Deprecated: Assigning the return value of new by reference is deprecated in /home/arpasto/public_html/modules/CMSSimplepie/libs/simplepie.inc on line 5798

Deprecated: Assigning the return value of new by reference is deprecated in /home/arpasto/public_html/modules/CMSSimplepie/libs/simplepie.inc on line 5802

Deprecated: Assigning the return value of new by reference is deprecated in /home/arpasto/public_html/modules/CMSSimplepie/libs/simplepie.inc on line 5850

Deprecated: Assigning the return value of new by reference is deprecated in /home/arpasto/public_html/modules/CMSSimplepie/libs/simplepie.inc on line 5872

Deprecated: Assigning the return value of new by reference is deprecated in /home/arpasto/public_html/modules/CMSSimplepie/libs/simplepie.inc on line 5877

Deprecated: Assigning the return value of new by reference is deprecated in /home/arpasto/public_html/modules/CMSSimplepie/libs/simplepie.inc on line 5881

Deprecated: Assigning the return value of new by reference is deprecated in /home/arpasto/public_html/modules/CMSSimplepie/libs/simplepie.inc on line 5885

Deprecated: Assigning the return value of new by reference is deprecated in /home/arpasto/public_html/modules/CMSSimplepie/libs/simplepie.inc on line 5933

Deprecated: Assigning the return value of new by reference is deprecated in /home/arpasto/public_html/modules/CMSSimplepie/libs/simplepie.inc on line 5955

Deprecated: Assigning the return value of new by reference is deprecated in /home/arpasto/public_html/modules/CMSSimplepie/libs/simplepie.inc on line 6392

Deprecated: Assigning the return value of new by reference is deprecated in /home/arpasto/public_html/modules/CMSSimplepie/libs/simplepie.inc on line 7588

Deprecated: Assigning the return value of new by reference is deprecated in /home/arpasto/public_html/modules/CMSSimplepie/libs/simplepie.inc on line 7649

Deprecated: Assigning the return value of new by reference is deprecated in /home/arpasto/public_html/modules/CMSSimplepie/libs/simplepie.inc on line 7730

Deprecated: Assigning the return value of new by reference is deprecated in /home/arpasto/public_html/modules/CMSSimplepie/libs/simplepie.inc on line 12921

Deprecated: Assigning the return value of new by reference is deprecated in /home/arpasto/public_html/modules/CMSSimplepie/libs/simplepie.inc on line 12986

Deprecated: Assigning the return value of new by reference is deprecated in /home/arpasto/public_html/modules/CMSSimplepie/libs/simplepie.inc on line 13011

Deprecated: Assigning the return value of new by reference is deprecated in /home/arpasto/public_html/modules/CMSSimplepie/libs/simplepie.inc on line 13574

Deprecated: Non-static method SimplePie_Misc::fix_protocol() should not be called statically, assuming $this from incompatible context in /home/arpasto/public_html/modules/CMSSimplepie/libs/simplepie.inc on line 813

Deprecated: Non-static method SimplePie_Misc::normalize_url() should not be called statically, assuming $this from incompatible context in /home/arpasto/public_html/modules/CMSSimplepie/libs/simplepie.inc on line 8925

Strict Standards: Non-static method SimplePie_Misc::percent_encoding_normalization() should not be called statically in /home/arpasto/public_html/modules/CMSSimplepie/libs/simplepie.inc on line 9004

Deprecated: Non-static method SimplePie_Misc::parse_url() should not be called statically, assuming $this from incompatible context in /home/arpasto/public_html/modules/CMSSimplepie/libs/simplepie.inc on line 9005

Deprecated: Non-static method SimplePie_Misc::remove_dot_segments() should not be called statically, assuming $this from incompatible context in /home/arpasto/public_html/modules/CMSSimplepie/libs/simplepie.inc on line 9010

Deprecated: Non-static method SimplePie_Misc::compress_parse_url() should not be called statically, assuming $this from incompatible context in /home/arpasto/public_html/modules/CMSSimplepie/libs/simplepie.inc on line 9012

Deprecated: Non-static method SimplePie_Misc::parse_url() should not be called statically, assuming $this from incompatible context in /home/arpasto/public_html/modules/CMSSimplepie/libs/simplepie.inc on line 8926

Deprecated: Non-static method SimplePie_Misc::parse_url() should not be called statically, assuming $this from incompatible context in /home/arpasto/public_html/modules/CMSSimplepie/libs/simplepie.inc on line 1536

Strict Standards: call_user_func() expects parameter 1 to be a valid callback, non-static method SimplePie_Cache::create() should not be called statically in /home/arpasto/public_html/modules/CMSSimplepie/libs/simplepie.inc on line 1540

Deprecated: Non-static method SimplePie_Misc::get_curl_version() should not be called statically, assuming $this from incompatible context in /home/arpasto/public_html/modules/CMSSimplepie/libs/simplepie.inc on line 7614

Deprecated: Non-static method SimplePie_Misc::get_curl_version() should not be called statically, assuming $this from incompatible context in /home/arpasto/public_html/modules/CMSSimplepie/libs/simplepie.inc on line 7626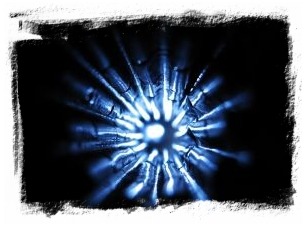 This page is constantly being updated with the latest information concerning ARPAST research. Please be sure and check out our articles section for additional pertinent information.

For information on some of the tools which ARPAST utilizes in our research, you can click here for equipment, or here for software.

Information on our research database codenamed "SOCIUS" can be found here.

NOTE: All articles in this section are Portable Document Format (PDF) files. Adobe Acrobat Reader, available for free from Adobe, allows you to view, navigate, and print PDF files across all major computing platforms. Click here to download the free Adobe Reader from Adobe's web site.

Most of our research information is copyrighted and may not be reproduced without prior written permission. For more information regarding our copyright policy, please click here.
Be sure and check out our Informative Articles section for other interesting articles regarding paranormal and anomalous theories, studies, and research which are pertinent to our mission.
---
Articles of Interest (14)

Current Research Projects (14)

ARPAST Hypotheses
ARPAST
has formed a series of hypotheses that are periodically tested in our research. These hypotheses are housed in the 
Extranet
and are constantly being updated.
---
Currently Viewing:
Home
»
Research
»
Research Articles
---