Monthly Meeting Info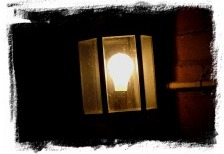 Are you interested in learning more about ARPAST or possibly joining?
Membership in ARPAST is extremely rewarding and offers a unique opportunity to participate in ongoing research programs and activities which contribute to expanding scientific knowledge of paranormal and anomalous phenomena. Additionally, you will have access to research, training, and equipment which is simply unparalled in the field. Compare our professionalism, methodology, and reputation, and you will agree - WE ARE THE BEST!
We welcome members of the general public to attend our monthly meetings. The meetings are held the first Saturday of every month at 7pm in the Central Arkansas area (generally Little Rock.)

The meetings last approximately 2 hours and include evidence review, training, investigation planning, and other topics. You can read more about our training curriculum by clicking here.
In order to be eligible to attend investigations, you must attend the meetings!
If you are interested in receiving notification of our meeting location, please sign up for our Mailing List or contact us.
---