Membership System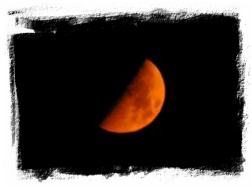 ARPAST strives to provide the highest quality in all of our endeavors. Integral to that goal is the requirement that our membership roster consist of individuals who are of the highest caliber.

We strongly believe that training and the furtherance of knowledge is an intrinsic part of our organization's mission. By investing in the knowledge of our members, we are not only increasing their overall value to the organization, but also helping to maximize the legitimacy of our field.

Our members must be dedicated to continually expanding their knowlege via training and education, while remaining cognizent of the overall goals and mission of the organization.

To that end, we have developed a formalized membership structure consisting of a multi-tiered hierarchy. With the exception of "Associate Researcher," "Consultant," and "Benefactor Member," the membership system is closely tied to our training curriculum, and allows individuals to progress within the organization at their own pace and comfort level.

If you are interested in joining ARPAST, please click here to begin the process.



SENIOR RESEARCHER


RESEARCHER


RESEARCHER IN TRAINING (RIT)


JUNIOR/TEEN RESEARCHER


ASSOCIATE RESEARCHER


CONSULTANT


BENEFACTOR MEMBER
---