Officers / Members
Matt Burr
Researcher
 Information Coming Soon
Marc Diaz
Technical Director

I've always been interested in all things paranormal from a very early age. I've been an amateur ghost photographer for several years now and would love pursue my beliefs with other like-minded individuals. I've always believed that there are things on the periphery of our lives that most people choose not to see or believe. But it's that 'fear of the unknown' that drives me to find more answers.
Having studied Medical Technology and Computer Science, I'm hoping that I can aid ARPAST in documenting paranormal evidence. Keeping a scientific mind to debunk things that can be explained, while keeping an open mind to try to explain the things that can't.
Amanda Dinwiddie
Research Data Director
All my life, I have always heard stories from family, friends and strangers about experiences they have had with the paranormal. I always thought there was probably a logical explanation for what they were seeing or hearing and never really thought twice about it because I had never had an 'experience' that I was aware of. Then a good friend of mine introduced me to ARPAST. Since joining ARPAST, I have become very interested in paranormal research. I like the fact that ARPAST uses a scientific approach to try to have a better understanding of the paranormal.
I am really excited to be working with a very professional, dedicated group of individuals and looking forward to enhancing my knowledge about the paranormal through ARPAST.
April Fales


Treasurer / Secretary
Like everyone else on the team, I have been interested in Paranormal and other phenomena for many years. I have had several unexplained experiences that has left me with a ton of questions. I am greatful to be a part of this wonderful team whom share the same passion of the "unexplained" as I do.
This is a love of mine... in fact, it's almost an obsession. I know this will give me the opportunity to scientifically get some of the answers that I am looking for.
Melody Fuller
Researcher
 Information Coming Soon
William Gilbert
Researcher
 Information Coming Soon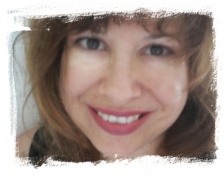 Marie Jones
Director of Special Projects

Working with ARPAST allows me to combine my longtime interest in the paranormal with my background in science and metaphysics to look for the most cutting-edge theories and ideas that will serve as the driving force for future research into anomalous phenomena.
ARPAST is dedicated to utilizing scientific methodology in their pursuit of answers, and that makes them unique among the thousands of organizations out there. I am honored to be a part of the ARPAST team.
Doug Sain
Researcher
Like most others that made the decision to join ARPAST,I have had an interest in all things
paranormal from early 
on in life. I remember going to the library as a child and checking out books on ghosts, hauntings, urban
legends, UFO's, and crypto zoology. That interest never weaned for me, as I continue to be fascinated by these subjects that are just as real and a part of everyday life as any bird in the air,or creature in the sea.
The professional and scientific approach to the study of such phenomena was paramount in my decision to want to be a part of ARPAST. The goal of having proof that life is more than what is generally thought,and the knowledge to explain the seemingly unexplainable is very exciting to me. 
Cassie McCool
Researcher
 Information Coming Soon
Amanda Tosh
Researcher
As a researcher for ARPAST, I've learned to have more of an open mind to paranormal activity. I have had personal experiences with the paranormal since I was a child. I was scared when things would happen around me but since joining ARPAST, I have a better understanding of things from a scientific stand point.
With ARPAST I've learned that somethings can be explained and somethings can not. I enjoy working with state of the art equipment, being able to travel to private places to research, and meeting different people with the same interest.
Lora Causey
Researcher
Hello, my name is Lori Causey. I'm married with two grown sons, a beautiful daughter in law and 2 beautiful grandsons. I've always had an interest in the paranormal & abnormal. Things that occur that have no explanations have always intrigued me.
I had no idea (here in AR) that we had a GREAT group of investigators in a field I have an interest in until I met Doug Sain; who invited me and my husband of 11 yrs. to ARPAST's 5th Anniversary Malco Theater investigation. We bought 5 tickets for us & some friends who also share an interest in the paranormal. It was a birthday gift to one of them; we made it a GREAT surprise and she LOVED it.
It was like adding fuel to a fire for me. I had always had a "spark" inside me (for this) but the investigation made me hunger for it. So when we got home I made a decision to join ARPAST and hope that I have found a home where I can further my knowledge & understanding of this intriguing field of study.
Lisa Iwig
Researcher
 Information Coming Soon
Jeff Fouts 


Researcher
 Information Coming Soon
Cody Westbrook
Researcher
 Information Coming Soon
David Noahubi
Researcher
 Information Coming Soon
Franklin Plegge
Researcher
 Information Coming Soon
Michael Tammany
Researcher
 Information Coming Soon
(Members with

beside their title are CPR Certified.)
---