Info / Join

ARPAST is expanding! We are actively recruiting experienced investigative teams who are interested in representing ARPAST throughout the country.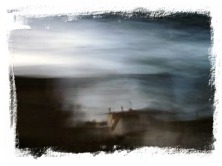 Our mission is to document, collect, and analyze environmental and corroborated data surrounding paranormal events, using scientific methodologies, state-of-the-art equipment, and peer-reviewed findings while ruling out or uncovering any possible explanatory causes for such phenomena. Our member and consultant base includes some of the best and most talented experts in their respective fields.
Why join ARPAST? Simply stated: WE ARE THE BEST! Membership in ARPAST is extremely rewarding and offers a unique opportunity to participate in ongoing research programs and activities which contribute to expanding scientific knowledge of paranormal and anomalous phenomena. Additionally, you will have access to research, training, and equipment which is simply unparalled in the field. Compare our professionalism, methodology, and reputation, and you will agree - WE ARE THE BEST!

Does this sound like something your organization would be interested in?
If you are interested in joining under the ARPAST umbrella, please contact us for more information.
---