Evidence Statement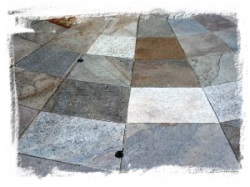 ARPAST primarily focuses on understanding the underlying environmental or quantum variables that might exist before, during and after a paranormal event. We seek to document these variables in locations deemed "haunted" and to add to the database of scientific knowledge that may one day explain the mechanics behind paranormal phenomena.

Because of our emphasis on the use of strict scientific methodology, which includes peer review and corroboration, it is the official policy of ARPAST to make this highly specialized data available only to legitimate scientific, investigative and educational organizations and entities, and not to the general public. We do this to avoid the misinterpretation and misuse of such specialized data by those who may not have the scientific training and understanding necessary to properly interpret the information we gather on our investigations.
Legitimate institutions and researchers may apply for access to our extensive research library by using our Database Access Request form.
We do make some limited evidence  (such as EVP's) from our investigations available to the general public, which can be accessed here.  Furthermore,  we invite the public to make further inquiries into our methodology, procedures and policies via our Contact Us page.

We at ARPAST firmly stand by our dedication to the use of the scientific method in our research endeavors and we thank you for your interest and understanding.

---