Support ARPAST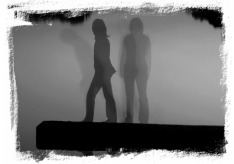 ARPAST
is a non-profit research organization. We
NEVER
charge for our services; however, we do incur significant overhead and operational costs related to our research.
We will gladly accept donations via check/money order as well as credit card via Paypal!
When completing the Paypal form, you will be asked what your payment is for. In this space, you may type one of the following to solely donate to that cause or organization:
ARPAST Research
Arkansas Children's Hospital Foundation
St. Jude's Children's Research Hospital
Stepping Stones Nigeria
Adopt-a-Native-Elder Program
For more information about the above listed charities, please visit our supported charities page.
If you are not paying via Paypal, please specify the cause or charity by writing the name at the top of the check/money order, or by including a note with your donation.

If you would like to donate online through Paypal (all major credit cards accepted), please click on one of the buttons below:

Pay Via Cash, Check, or Money Order:

You may pay via cash, check, or money order by sending payment to:

ARPAST LLC
PO Box 251165
Little Rock, AR. 72225
Thank you for donating to ARPAST! We greatly appreciate your continued support!
---