ARPAST Consultants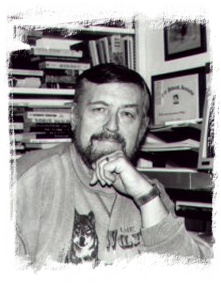 Brad Steiger
Author / Researcher

Brad Steiger is the author/coauthor of 166 books with over 17 million copies in print.  Steiger's first published articles on the unexplained appeared in 1956, and he has now written more than 2,000 articles with paranormal themes. From 1970-'73, his weekly newspaper column, The Strange World of Brad Steiger, was carried domestically in over 80 newspapers and overseas from Bombay to Tokyo.
Steiger guests on many radio programs in numerous cities throughout the United States, and he is a regular on Jeff Rense's Sightings on the Radio, George Noory's Coast to Coast, Erskine Overnight, The Allan Handelman Show.

He has been interviewed and featured in articles in The New York Times, Los Angeles Times, Los Angeles Herald Examiner, San Francisco Chronicle, Arizona Republic, Chicago Tribune, Chicago Sun-Times, Milwaukee Sentinel, Baltimore News American, Las Vegas Sun, The East Village Other, Publishers Weekly, Editor and Publisher, Des Moines Register, Dearborn Press, Fate, Family Weekly, Parade, Minneapolis Tribune, Wilmington News-Journal, The New Republic, South Bend Tribune, Library Journal, Buffalo Evening News, Scottsdale Progress, Phoenix Gazette, Scottsdale Magazine, Alamogordo Daily News, Arkansas Democrat Gazette, National Enquirer, National Examiner, The Globe.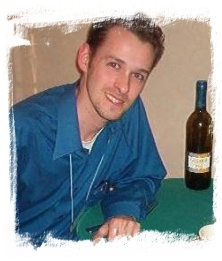 Tim Binnall
Radio Host / Author

Tim Binnall is the founder of the esoteric think tank binnall of america (BoA), an online coterie that features both a weekly audio program and a talented staff of writers, a number of which have gone on to gain prominence writing for national paranormal magazines. He is the host and producer of the critically acclaimed BoA:Audio, one of the premiere podcasts in the paranormal genre. Over the last three years, Binnall has interviewed a vast number of researchers, spanning a wide spectrum of disciplines and ranging from bonafide esoteric icons to up-and-coming future players in the paranormal milieu.

A graduate of Syracuse University, Binnall maintains a detached view of the paranormal world, while possessing a keen interest in the personalities and sociology of esoteric studies. He has written for Coast to Coast AM's After Dark newsletter, explored the Bridgewater Triangle, Oak Island, and the haunted Whaley House, made numerous appearances on various paranormal radio programs, and is currently working on a number of future esoteric projects.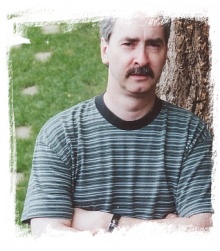 Dale Kazcmarek
Author / Researcher

Dale Kaczmarek is President of the Ghost Trackers, Newsletter, editor of Ghost Trackers Newsletter, and director of Excursions Into The Unknown, Inc., the only year-round ghost tour of haunted Chicagoland locations.
Kaczmarek has been actively investigating ghosts, hauntings and poltergeist phenomena since 1975 and is active in a number of organizations including: American Association for Electronic Voice Phenomena, Society for the Investigation of the Unexplained, International Fortean Organization and the prestigious Ghost Club of England. His website Ghost Research Society http://www.ghostresearch.org is one of the most active of its kind anywhere in the world.

Kaczmarek has appeared in numerous books, publications, newspapers and periodicals.  He has been a guest on "Oprah", "Encounters", "Sightings", "The Other Side", "Rolanda", "Mysteries Magic and Miracles", "Exploring the Unknown", and was called on by the "Discovery Channel" to help produce and appear in two segments; "Real Ghosthunters" and "Phantom Photos".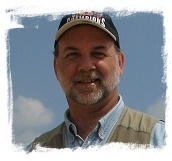 Edward Malkowski
Historical Expert / Author
Edward F. Malkowski has a lifelong interest in history, particularly ancient history with a special interest in philosophy and the development of religious beliefs from ancient to modern times. With the opinion that the ancient biblical stories in Genesis were based on historical fact, during the late 1990's he began investigating such a possibility which led to his first book Sons of God - Daughters of Men. This led to a deep interest in the origin of civilization, the curiously large monuments of Egypt's Old Kingdom, particularly the Sphinx, and the influence Egyptian philosophy and culture exerted in the ancient world.
Two more books were the result: Before The Pharaohs and The Spiritual Technology of Ancient Egypt. Malkowski, whose professional background is finance and business administration, is also a software developer with interests in business strategy and philosophy as it relates to the advancement of technology.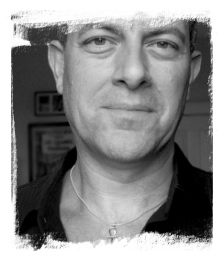 Freddy Silva
Crop Circle Expert / Author
Freddy Silva is one of the world's leading experts on crop circles and sacred sites, and a leading researcher into ancient systems of knowledge, and the interaction between temples and consciousness. He is best-selling author of Secrets in the Fields, and Director of the documentaries "Templemaking", "Stairways To Heaven: The Practical Magic Of Sacred Space", and "In The Footsteps Of Isis".

He lectures internationally, with keynote presentations at the International Science and Consciousness Conference, and the International Society For The Study Of Subtle Energies & Energy Medicine, in addition to appearances on The History Channel, Discovery Channel, BBC, video documentaries, and radio shows.
Recently described by the CEO of Universal Light Expo as "perhaps the best metaphysical speaker in the world right now."

Web sites: invisibletemple.com and cropcirclesecrets.org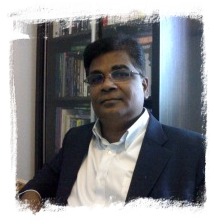 Jay Alfred
Author

Jay Alfred is the author of Dark Plasma Theory (formerly described as "plasma metaphysics"). This Theory holds that dark matter is largely in the form of plasmas of exotic (non-baryonic) particles. Jay has been researching on terrestrial dark plasma (TDP) life forms since 2001, in the context of Dark Plasma Theory. These exotic life forms include what has been loosely referred to in the anecdotal literature as angels, ghosts, aliens and other similar life forms characterized by the possession of bioplasma bodies, including human bioplasma bodies which are of particular research interest. The research therefore includes the study of the evolution of the human bioplasma body within Earth's dark biosphere,its particulate composition, morphology, physiology, locomotion, habitats and interactions (including the formation of symbiotic relationships) with human carbon-based bodies. He is the author of 3 books on the Dark Plasma Theory: Our Invisible Bodies (2006), Between the Moon and Earth (2007) and Brains and Realities (2006), which are available on all Amazon, Borders and other online bookshops.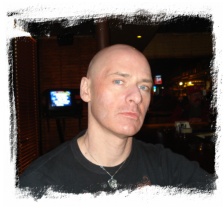 Nick Redfern
Cryptozoologist Expert / Author
Nick Redfern works as a journalist and author. He has written many books on UFOs and Cryptozoology (the study of unknown animals), including "Memoirs of a Monster Hunter;" "The FBI Files;" "Cosmic Crashes;" "Strange Secrets;" "There's Something in the Woods;" "On the Trail of the Saucer Spies;" and "Three Men Seeking Monsters" (the movie-option-rights to which were bought by Universal Studios in 2007). He writes for "Fate;" "Fortean Times;" "UFO Magazine;" the British "Daily Express" newspaper; and many other publications. British by birth, he lives in Dallas, Texas.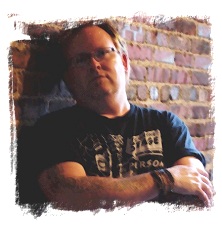 Troy Taylor
Author
Troy Taylor is an occultist, supernatural historian and the author of  63 books  on ghosts, hauntings, history, crime and the unexplained in America. He is also the founder of the American Ghost Society and the owner of the Illinois and American Hauntings Tour companies.
In 1996, Taylor organized a group of ghost enthusiasts into an investigation team and the  American Ghost Society was launched, gained over 600 members in the years that followed. The organization continues today as one of America's largest and most honored research groups.

In 1997, Taylor launched the Haunted America Conference, regarded as "America's Original Ghost  Conference" in Decatur, Illinois. After a number of years in Alton, Illinois, the conference has returned to its original site at the Lincoln Theater in Decatur. The Haunted America Conference remains the most imitated conference in the country and is now preparing for its 13th annual event.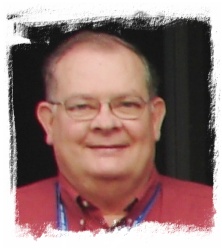 Lance Borden
Electronics Engineer / Space Expert
I am the Space Shuttle R.F. NAVAIDS subsystem manager. I am responsible for the TACAN (Tactical Airborne Navigation), MSBLS (Microwave Scanning Beam Landing System), and RADAR Altimeters on the Space Shuttle. These are all RADAR systems which are used to help the Shuttle navigate into the landing site from about 400 miles out and then provide guidance information and accurate altitude information for the final flare during landing.

I got my start in electronics when I was about 7 years old when my grandfather bought a crystal set radio for my older brother. I was fascinated with the galena crystal and was amazed by the fact that something so simple could actually pick up radio signals. Because of that, I always asked for radio parts and kits for Christmas and birthdays. I got into ham radio when I was in Jr. high school and have stayed active in amateur radio ever since. My call sign is WB5REX. I went into aviation electronics in the U.S. Air Force in 1965 and stayed in this field for my whole professional life. I have been working on the Space Shuttle program for over 29 years. I am an avionics engineer with Boeing and I will be retiring soon in order to pursue my own interests.
I have other interests including flying and working on airplanes and photography. I am in the process of restoring a 1929 Inland Sport airplane.

I am an avid antique radio collector and have a small business where I make and sell vintage style radio kits, parts, and literature on my website and on eBay. My website is: http://www.xtalman.com I am very interested in paranormal investigating and am in the process of working on some designs for detection instruments for this purpose.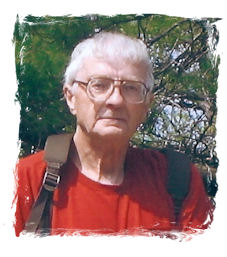 Dale Graff
Physicist / Engineer / Author

Dale E. Graff is a life long investigator of psi phenomena specializing in a variety of extrasensory perception (ESP) topics including remote viewing and precognitive dreaming.  As a director of Stargate, the government program for remote viewing research and applications he created the term, Stargate to symbolize expending the range of human potential.   Some of his experiences and insights are described in his books, Tracks in the Psychic Wilderness and RIVER DREAMS.
His academic background includes degrees in aeronautical engineering and physics.  He has appeared in several A & E and Discovery Channel documentaries; interviewed on Good Morning America and numerous radio talk programs.  Dale currently pursues writing and facilitating seminars and workshops in psi and intuition.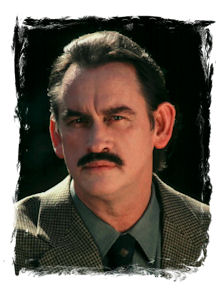 Derrell Sims
Author / Space Researcher

Derrel Sims is a Certified Hypnotic Anesthesia Therapist, Certified Master Hypnotherapist, Certified Medical Hypnotherapist, and has a Master's Level in Neuro Linguistic Programming. He has trained extensively in many disciplines including Linguistics, Handwriting Analysis, and Time Line Therapy.  He worked in 2 hypnotherapy clinics for 4 years.  Cases ranged from Phantom limb phenomena, manic depressives, bi polar, anger management issues, alcoholism, smoking habits, weight issues, double amputees with severe pain (on morphine) in the missing extremities.  I have had cases referred to me by Neurologists, Tri County MHMR (a 14 year anxiety case that I was able to resolve in an hour), and one case from Houston MHMR...all abduction related, respectively.

Sims is the Founder, Director, and Chief of Investigations of Saber Enterprises. Saber Enterprises is an organization dedicated to the research of the multifaceted scope of unique human abilities and anomalous experiences. He has explored this field for over three decades. 

At present, Sims travels all over the world, presenting a variety of topics. His combination of therapeutic intervention techniques have resulted in applying this to a multi-modality approach to teaching and counseling. Combined with his compassionate and caring attitude, this has resulted in individuals all over the world seeking his help.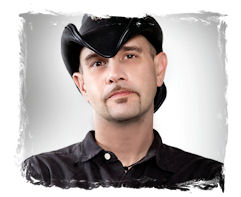 Ken Gerrard
Cryptozoologist Expert / Author
Ken Gerhard is an accomplished cryptozoologist and field researcher for the Centre for Fortean Zoology and Gulf Coast Bigfoot Research Organization, as well as a fellow of the Pangea Institute. He has investigated reports of monsters and mysterious creatures all over the world including Bigfoot, the Loch Ness Monster, the Chupacabra, winged monsters and even werewolves. In addition to appearing in three episodes of the History Channel television series Monster Quest, Ken is featured on the special The Real Wolfman (History Channel) and the series Legend Hunters (Travel Channel/A&E), as well as numerous, radio and Internet broadcasts. His credits include appearances on Eyewitness News, Coast to Coast and Ireland's Newstalk Radio, as well as being featured in books, DVDs and in articles by the Associated Press, Tampa Tribune and Amarillo Edge.
Ken is author of the books Big Bird: Modern Sightings of Flying Monsters and Monsters are Real and has written for publications including Animals and Men, The Journal of the British Columbia Scientific Cryptozoology Club and Bigfoot Times. He has lectured and exhibited at numerous paranormal conferences across the United States. Born on Friday the 13th of October, Ken has traveled to twenty-six different countries and has visited forty-three of the states. An avid adventurer, he has camped along the Amazon, explored the Galapagos Islands, hiked the Australian Outback and has visited many ancient and mysterious sites, from Machu Pichu to Stonehenge.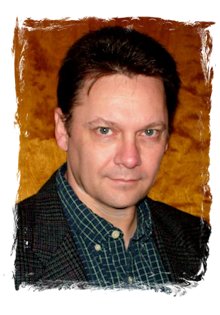 Stephen Wagner
Paranormal Specialist / Author
Stephen Wagner has been the Guide to Paranormal Phenomena at About.com (http://paranormal.about.com) since 1998, where he provides original articles and extensive information on virtually every aspect of the paranormal and the unexplained. He has been an investigator and officer with Central New York Ghost Hunters, one of the earliest established paranormal research groups in the U.S. 
Wagner has authored numerous articles on ghosts, monsters, psychic phenomena, and many other aspects of the paranormal, and has contributed to such magazines as "FATE". He has conducted interviews with prominent experts and authors in the paranormal field, and has himself been a guest on many radio programs, including The Jeff Rense Program, Hilly Rose, and The X Zone.
Wagner lectures on ghosts and related phenomena and is the author of "Touched By A Miracle: True Stories of Ordinary People and Extraordinary Experiences."
---