(You must have javascript/popups enabled.)

Want to stay in touch with ARPAST? Sign up for our mailing list and receive the latest exciting news, announcements and more straight to your inbox. Click here to sign up!
(NOTE: Please check your SPAM/JUNK folder for the confirmation link! You won't receive emails from ARPAST until your subscription status is confirmed.)

2013/12/11 07:29

2013/12/10 15:48

2013/12/09 15:25

2013/12/08 01:19

ARPAST is a science-based research group dedicated to furthering our measured understanding of anomalous and unexplained phenomena. Our goal is not to "prove" or "disprove" the existence of "ghosts" or "spirits." To carry such an agenda would be to presume an understanding of that which is not currently completely understood. 

We are NOT "ghost busters," nor do we do "interventions", "cleansings", or "exorcisms." BEWARE - those who claim to provide such "services" are irresponsibly propagating fraudulent claims. Since paranormal phenomena remains mostly unexplained, how could anyone effectively provide those services with any certainty of success?

To that end, our mission is to document, collect, and analyze environmental and corroborated data surrounding paranormal events, using scientific methodologies, state-of-the-art equipment, software applications, and custom relational databases, while ruling out or uncovering any possible explanatory causes for such phenomena.

Utilizing this unique methodology, we hope to reveal and examine correlations while uncovering statistical trends which may lead us to better understand the mechanics of such phenomena. We believe that this, in turn, may lead to a better, objective understanding of the nature of the phenomena as well.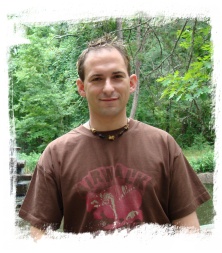 By ARPAST Member Doug Sain
What Is Paranormal?
Well it's August again, and this is one of my favorite times of year. As almost any fan of the paranormal could tell you the beginning of August means the start of the always-spectacular Shark Week on the Discovery Channel! Okay, not all fans of the paranormal are fans of Shark Week, but I am. This year's Shark Week started with a very good show on what I believe to be one of the most interesting of the vast number of topics covered under the paranormal umbrella. Cryptozoology. They were searching for the ferocious and massive Megalodon shark. Now while it isn't as sought after or glamorized as the more popular cryptids such as Bigfoot, the Loch Ness monster, the Chupacabra, Jersey Devil, Mothman, or a host of other as yet "unproven" creatures, Megalodon does technically qualify as a cryptid.
The term cryptid refers to any animal that cryptozoologists study and look for. The definition of cryptozoology (from the Greek word kryptos+zoology) is literally the study of hidden animals. That means that although we know Megalodon actually once swam the oceans feasting on giant whales, and just about anything else it chose as prey, it can still be considered a cryptid because it was thought to have went extinct over one and a half million years ago. Yeah. That's a long time to be non-existent. This apparently may not be the case as many witnesses from all over the globe have reported encounters with giant-sized sharks that in some cases have attacked and even sunk small to medium-sized sail boats and fishing vessels. While reading about this massive shark I ran across several very interesting accounts of what very well may have been the 40-plus foot long apex predator of the deep. One search sighting took place less than a hundred years ago. It was off the coast of New South Wales in Australia. Reportedly, a whitish shark of at least 100 feet was seen by experienced fisherman and when the matter was investigated by the shark expert and a Fisheries investigator, the fishermen were found to be in such shock and unnerved by the experience that they refused to put out to sea for several days following the event. In 1875, a British survey ship called the HMS Challenger recovered two Megalodon teeth near Tahiti in about 14,000 feet of water while dredging. When the teeth were finally dated in 1959 they were found to be eleven thousand years old. That's a far cry from over a million. I would think that if it was still around just eleven thousand years ago, that there would be a good chance it could still be lurking in the blackness of the oceans depths today.
Already aquatic animals that were thought to be long extinct have been discovered alive and well in the ocean's deepest depths and trenches. Animals such as the Coelacanth, which was thought to have went extinct 65 million freaking years ago, and the giant squid, otherwise known as the Kraken, which scientists always considered "just a myth" have both been found and documented and are known not to be just surviving, but thriving. Even right here in my home state of Arkansas the Ivory-Billed Woodpecker has been photographed as recently as 2004,when it was thought to have been wiped out in 1944.
So, could it really be that such a creature as the Megalodon, which thrived for over 14 million years might still be around today having survived whatever catastrophe destroyed all other life on land? Well remember, most of the oceans creatures survived that apocalypse and it was the land dwellers who were extinguished...supposedly.    

ParaExplorers – The word itself is a juxtaposition of the concept of a "Pair of Explorers." This play on words perfectly describes our mission and overall goal. We are two explorers who have embarked on a lifelong journey of knowledge, information and facts. Two souls united with the common objective and purpose of discovering universal truths regarding the world we live in.
Mystery, intrigue, and the unknown have been inextricably linked to the human experience since time immemorial. Within the context of rational science, there has been little serious interest shown from mainstream disciplines.
We are reminded of the legendary Star Trek preamble used in the title sequence of the original Star Trek:
"Space - the Final Frontier. These are the voyages of the starship Enterprise. Its five-year mission: To explore strange new worlds. To seek out new life and new civilizations. To boldly go where no man has gone before."
Our ambitious goals are singularly focused, and closely mirror those of Captain Kirk's intrepid starship explorers. Rather than exploring extraterrestrial, alien landscapes, we will instead focus on exploring strange new worlds right here on earth. Worlds which hereto forth remain wholly unexplored and uncharted. We will investigate both new and ancient civilizations and cultures. We will study all manner of unexplained phenomena in a scientifically objective manner.
We will boldly go where no man, or woman, has gone before.
---
Mission Statement
|
Member Profiles
|
Investigations
|
Research
|
Donate
|
Disclaimer
|
Facebook
|
Forum
|
Store
|
Site Map
|
Contact Us
Site contents © copyright 2007-2012 ARPAST.org; All rights reserved.